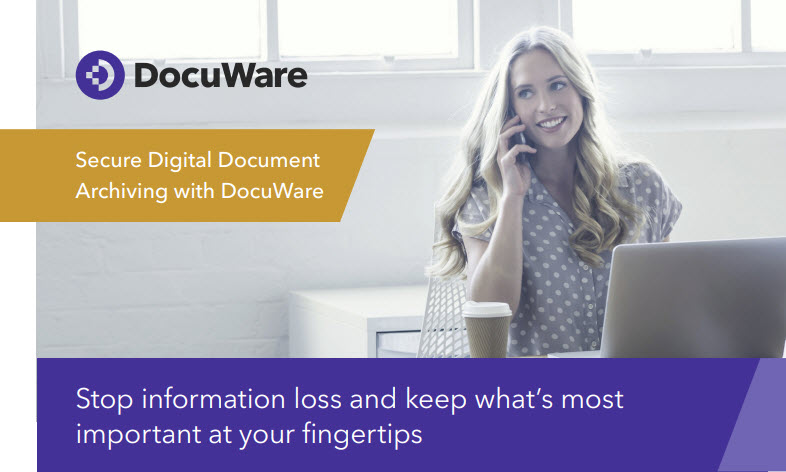 Download our free E-Book today to learn how you can securely archive and retrieve your business' most important files and documents.
More than ever, your organization needs a safe, secure home for critical business documents.
When business documents like invoices, employee applications, vendor contracts, facility documentation, sales presentations and more are safely archived and fully organized, your organization can protect itself against litigation, leaks and loss while realizing key benefits of digitization.
With DocuWare you can:
● Achieve a paperless office
No more lost paper, printing and file cabinets.
● Simplify audit preparation
Everything accessible for audit prep and response.
● Meet compliance standards
Secure processes achieve key requirements.
● Prepare for (and recover from) disasters
Redundancy, security maintain business continuity