Miken Technologies: Your Trusted Managed Services Provider for IT Needs
For over 30 years, Miken Technologies has been a leading provider of comprehensive and award-winning information technology and business communication solutions, project management, and professional business services. As a Managed Services Provider, we specialize in providing ongoing IT support and services to businesses, ensuring that their IT infrastructure is always running smoothly.
Award-Winning Services
Miken Technologies has been recognized as "BEST IN RELIABILITY" by Small Business Monthly in 2023. This award is a testament to our commitment to providing top-notch support and services to our clients.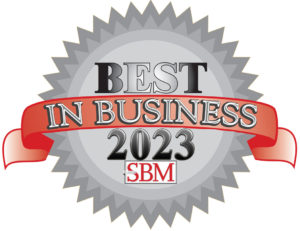 Dedicated Team of Professionals
At Miken, we give you a dedicated team of professionals who are fully committed to delivering exceptional outcomes and providing the best service possible to your business. Our team consists of certified professionals with extensive knowledge and experience in managing and maintaining IT infrastructure.
Wide Range of Markets
Our services cater to a wide range of markets, including medical/dental, construction, government, education, manufacturing, financial, legal/accounting, and professional services.
Remarkable Results with Miken
By partnering with Miken, you can expect:
Proactive IT support and maintenance

Improved IT operations and reduced downtime

Increased productivity and efficiency

Customized IT solutions tailored to your unique needs

Competitive pricing and flexible service options

Access to industry-leading tools and technologies
If you're looking for a reliable and experienced Managed Services Provider to handle your IT needs, look no further than Miken Technologies. Contact us today to learn more about our services and how we can help your business succeed.