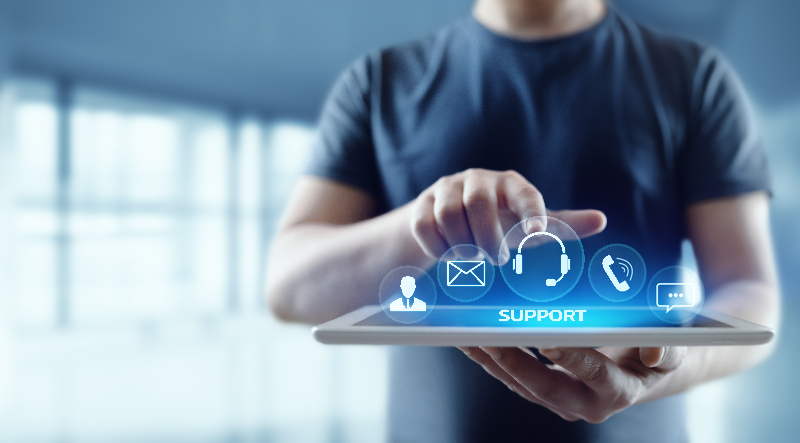 We offer a wide range of services to help you with all your technology-related needs. Whether you're experiencing hardware or software issues, need help with network setup and management, or have questions about cybersecurity, our team of experienced technicians is here to help.
Our IT Helpdesk Services include:
Technical Support: Our team is available to provide technical support for all your hardware and software issues. Whether it's a simple fix or a more complex problem, we are here to help you troubleshoot and resolve any issue.
Network Setup and Management: We can help you set up and manage your network infrastructure, including servers, switches, routers, and firewalls. Our team will ensure that your network is secure, reliable, and optimized for your business needs.
Cybersecurity: We take cybersecurity seriously, and we understand the importance of keeping your data safe and secure. We offer a range of cybersecurity services, including vulnerability assessments, penetration testing, and security audits, to help you identify and address potential threats.
Cloud Services: Our team can help you migrate to the cloud, whether it's a public or private cloud environment. We'll help you choose the right cloud provider, set up your infrastructure, and provide ongoing support and maintenance.
IT Consulting: Our experienced consultants can provide expert guidance on IT strategy, technology planning, and digital transformation. We'll help you identify opportunities to leverage technology to drive business growth and improve operational efficiency.
With our IT Helpdesk Services, we pride ourselves on providing exceptional customer service. Our technicians are highly skilled and knowledgeable, and we are committed to resolving your issues as quickly and efficiently as possible.
Contact us today to learn more about how we can help you with your technology needs.