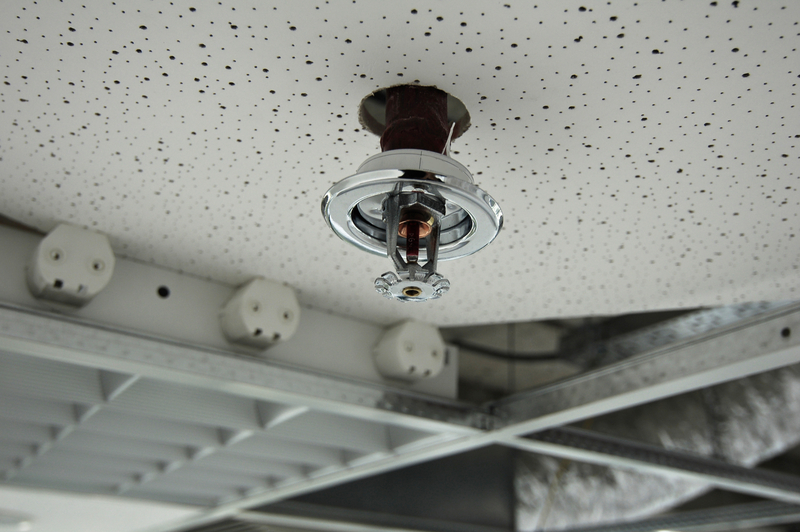 A Missouri-based company has been in the fire protection design, inspection, and repair business since 1983. They currently handle over 23,000 support calls annually from several major retail, wholesale, and industrial complexes. Their staff coordinates with local contractors from around the country to maintain their clients' fire protection systems, for example, inspecting and fixing a retail store's sprinkler system. They have the respect of contractors with a highly educated and well-trained staff.
As the volume of the company's customer calls increased, they were being buried in paper and wanted a solution to digitize and securely store their documents. On average, by looking back at old documents, there were 4-6 total pages generated per call. With the high volume of calls, that was about 17 four-draw file cabinets per year. With a 6-year retention requirement, that would be 102 file cabinets just for retention alone. Also, contractors mailed in invoices which totaled to 50,000 invoices per year – employees would process these by manually passing packets of paper around and then filing it all once completed. This sometimes led to misfiling documents. Overall, they wanted to be more efficient and eliminate wasted time by not having to manually search for and retrieve paper files.
The company was an early adopter of DocuWare and has been using it for 12 years with the support of Authorized DocuWare Partner Miken Technologies.
DocuWare has allowed them to simplify their previously intense invoice processing and expand the scope of their business while maintaining a smaller staff of highly skilled employees. Contractors now email their invoices in and the team can easily index and store them in DocuWare. This kicks off a workflow with the following steps: 1) the invoice is stamped that it needs to be reviewed and it's routed to a reviewer, 2) the reviewer checks the invoice to make sure all the details are accurate and stamps it to be paid, 3) the invoice is paid 4) after the contractor is paid, the client is invoiced and 5) once paid, the client invoice is stamped completed.
The 24/365 staff uses DocuWare both in the office and remotely to meet their customers' needs and DocuWare fulfills that need with very high uptime. Now when a client calls in, the team can find invoices and related documents in seconds. Currently, the company has about 3,000,000 documents stored in DocuWare; in paper, that would be about 588 four-drawer file cabinets! The types of documents stored include invoices, contractor bills, pictures, inspection reports, sprinkler reports, email correspondence and more.  Staff also uses the Connect to Outlook feature to store email correspondence right from their inbox into DocuWare. The biggest benefits that resonate with the staff are the amount of time they save, the reality that documents don't get lost, and no one is buried in paper anymore.
The company began using DocuWare to just process contractors' invoices and inspection reports. Now they use it more extensively to archive jurisdictional requirements, state licenses, design files, required fire protection inspections, required certificates of their employees, and several other internal processes. They are looking forward to expanding it to HR as well, as they already have the file cabinets set up.
"DocuWare has made us way more efficient than we were 15 years ago and has given us the ability to take on new clients," said the company's President.
Interested in learning more? Fill out our contact form and we'll be in touch with you shortly!