Remote working has become part of our daily lives. Businesses in just about every industry are no longer constrained to just hiring staff who can commute to the office, as they can practically work from any location. There are many advantages to using a Cloud IP Phone System like 3CX, but mobility is a key feature.
Take calls from your browser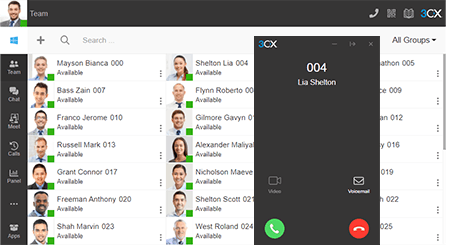 Traditional phone systems struggled when home or remote working emerged as one of the primary modes of working, as they were not built for mobility. Our Cloud IP Phone System, 3CX, was developed with flexibility in mind. A great example of this is the web client and the recent addition of the Progressive Web App (PWA).
Unlike traditional phone systems, there is no need for additional hardware with 3CX and you can take your office extension with you and work just as you would from the office. Make and receive calls, answer live chat/Facebook messages, and join 3CX Video Conferences all form one interface.
Mobile apps keep you connected, anywhere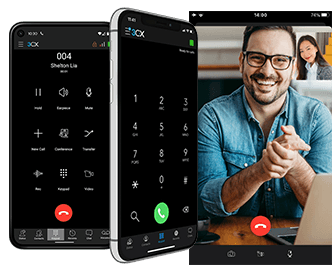 The 3CX mobile app for iOS and Android is the perfect companion for anyone who doesn't want to be tethered to their laptop. Chat, instant message, and video calling is easy and intuitive. Connect securely over any available cellular connection or WiFi. When moving between cellular and WiFi, the app automatically reconnects to ensure that calls are not dropped. The mobile apps contain all the same functionality as the web client and PWA, just condensed down for an on-the-go option.
About 3CX
3CX is an open-platform, software VoIP phone system that works with popular IP phones and SIP trunks whether on-premise or in the cloud.
Offering a complete Unified Communications solution with advanced features, 3CX is more than just your average business telephone system. Simple, affordable and flexible, 3CX eliminates the cost and management headaches of outdated, traditional phone systems or the limitations of shared cloud PBXs.
Interested in learning more? Click here to read more about 3CX's features.