Miken Technologies has been making strides in the Office 365 space in 2018 by providing it's Microsoft customers with the tools, knowledge, and education on getting the most out of their Office 365 products and services.
Miken has been able to discover and develop cutting-edge solutions for its Microsoft customers in ways it hasn't previously by providing a hands-on session to test-drive Microsoft devices and solutions through simulated, everyday scenarios.
Each Immersion Experience is unique, as it is based on the interest of the session's participants.
Earlier this year, Jason Robison, our Chief Technology Architect, became an official facilitator for the Microsoft Customer Immersion Experience, which allows Miken not only to continue providing real value to its customers but also help businesses explore ways to increase productivity and visibility of  key performance indicators in their business.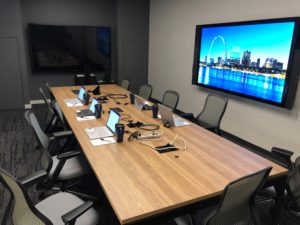 ---
Benefits of the Customer Immersion Experience:
Teams and departments learn how to streamline their workflow by easily managing plans, tasks, and notes.
Businesses learn how to work securely and maintain compliance without inhibiting workflow.
Gained insight on how to visualize and analyze complex data.
Teams learn how to coauthor and share content quickly – accessing and editing documents while others are editing and reviewing in real-time.
Immediate productivity gains.